Principally Speaking March 2012 Newsletter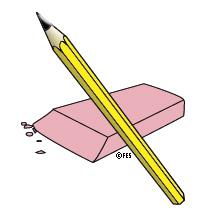 It is almost that time again!  All students in grades 3-8 across the state of Missouri will soon be sharpening their #2 pencils in preparation for the up and coming weeks of MAP and Terra Nova testing.
          April 11th-13th and 17th- 19th   3-8 MAP
          April 16th- 20th -- K-2 Terra Nova
These tests are very important to your child and the school. The results are used to evaluate your child's educational progress and evaluate how well our school district is educating your child.   With the test being about two weeks away, here are some helpful test-taking tips for you and your child:
Make certain your child gets a good night's sleep!
Please make sure you child gets to school on time each day and do not schedule any appointments during this time.

Make sure your child eats a good breakfast.  Remember we do serve breakfast here at school to help you out!

Encourage your child to do his/her best on the test.

 Try to make the morning of the test a pleasant one.

Get your child to school on time so he/she will not feel rushed or get behind on the test.

Please make sure your child has two #2 pencils on hand for the test.
It is normal for students (and teachers) to be nervous before a significant test.  Just take a deep breath, count to ten, do your best and………. LET THE TESTING BEGIN!
And ……Let's achieve another year of
                       "DISTINCTION IN PERFORMANCE"
"School 2 = Summer Fun"…………..Stayed tuned for upcoming information on our 2012 Summer School which will tentatively be held from May 21-June 15.